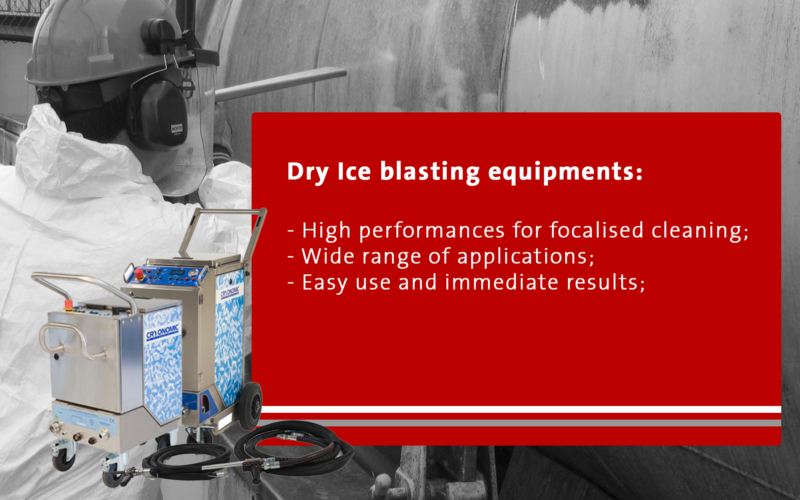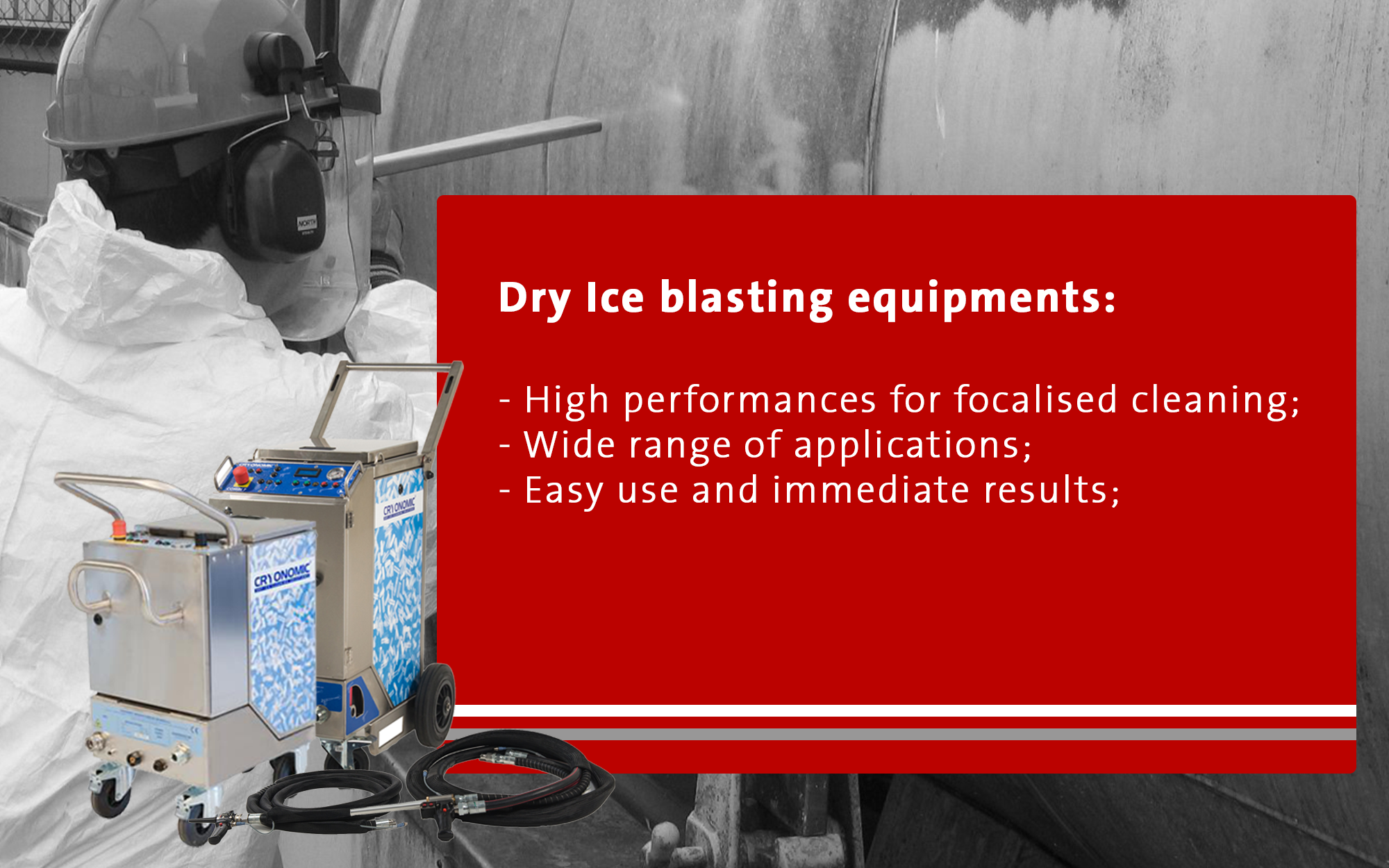 Discover the dry ice cleaning solutions
Dry ice cleaning has been developed as an alternative, efficient, fast and environmentally friendly method of cleaning for virtually any type of material.
The dry ice blasting machines, proposed by Ikaros, have a technology patented by CRYONOMIC®, a leading Belgian company in the production and design of dry ice cleaning equipment, successfully used worldwide since 1992.
What is dry ice blasting and how it works?
An effective, fast and ecological cleaning!
Dry ice blasting is an alternative method of cleaning, and sometimes the only solution to specific needs, especially in the technical-industrial sectors.
When it is necessary to carry out cleaning in environments or places where there are machines or surfaces that require a not abrasive but still intensive cleaning, opting for traditional cleaning methods can provoke a number of problems.
It is advisable to evaluate them before proceeding, in order not to be faced with unsatisfactory results or to realize after that the method applied has been too 'aggressive', resulting in a clean but damaged surface.
The dry ice blasting, or CO2 blasting, is a technique similar to the classic sandblasting, its main difference being the solid form of carbon dioxide (CO2 ), called pellets.
In fact, it is a cleaning process that takes place through a thermal shock, removing the dirt in a quick and effective way without damaging the surface. The tiny CO2 pellets are propelled at high speed and then disappear in the form of gas without leaving any residue, unlike other methods.
A wide range of applications…
Maintenance of machines: packaging machines, production lines, core boxes, conveyors


Cleaning of permanent, injection, compression and blow moulds, ovens, extruders and filters