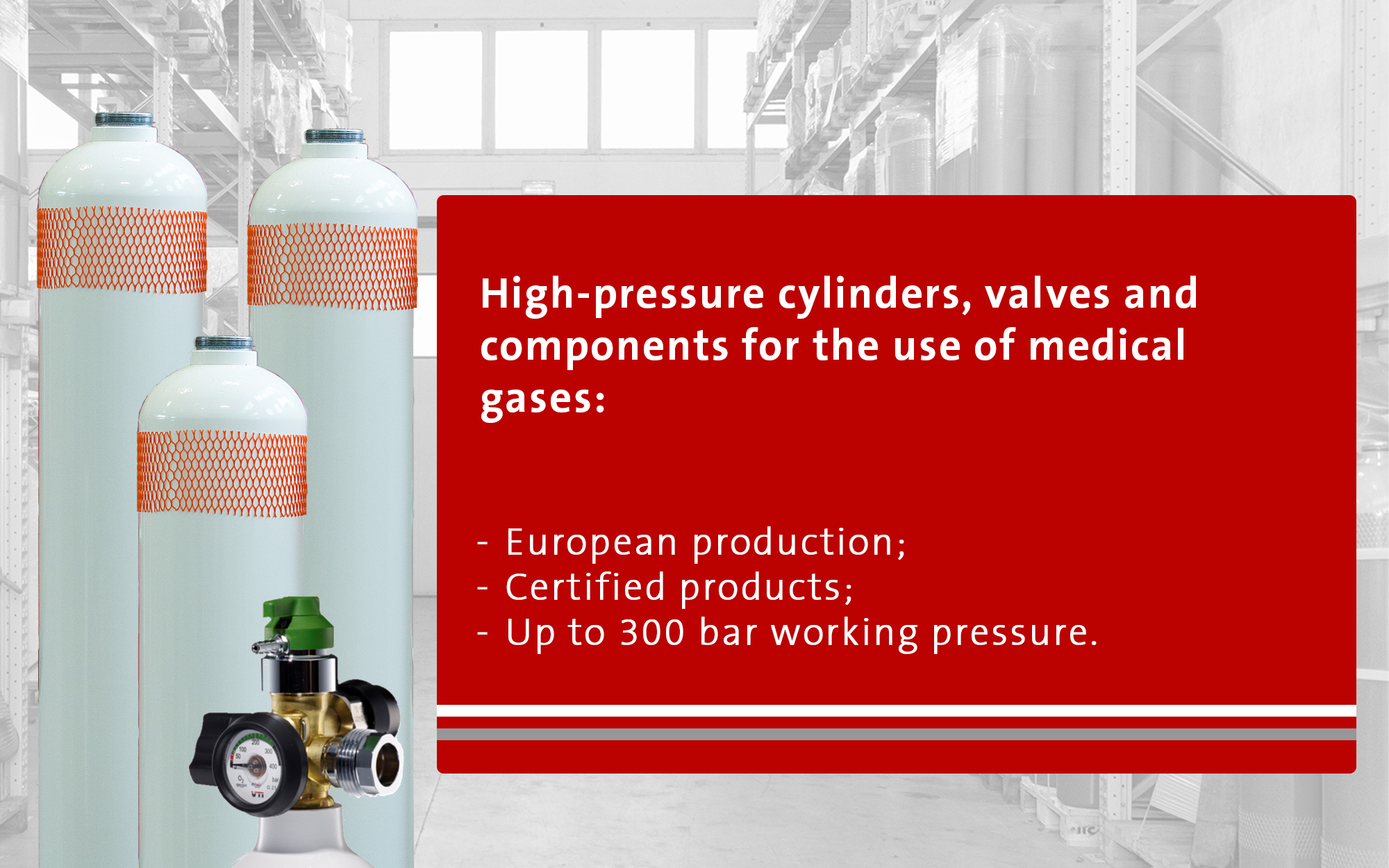 Supply of products and services for medical gas applications
For more than 25 years IKAROS has supplied gas cylinder, valves and complementary products for the use of medical-grade gases.
The gas products provided by Ikaros are certified by well-known Inspection Bodies and designed by European manufacturers that have always been committed in R&D in order to guarantee full-performance when high-pressure gas is needed.
Ikaros gas solutions range from high-pressure cylinders and valves for medical gas applications to the valuable services for the safety and the maintenance of cylinders.
Wide choice in terms of volumes, flows, sizes and regulators.