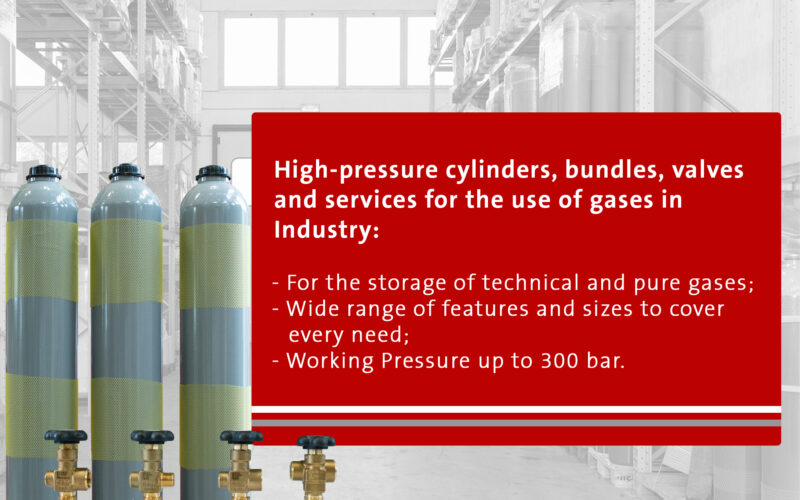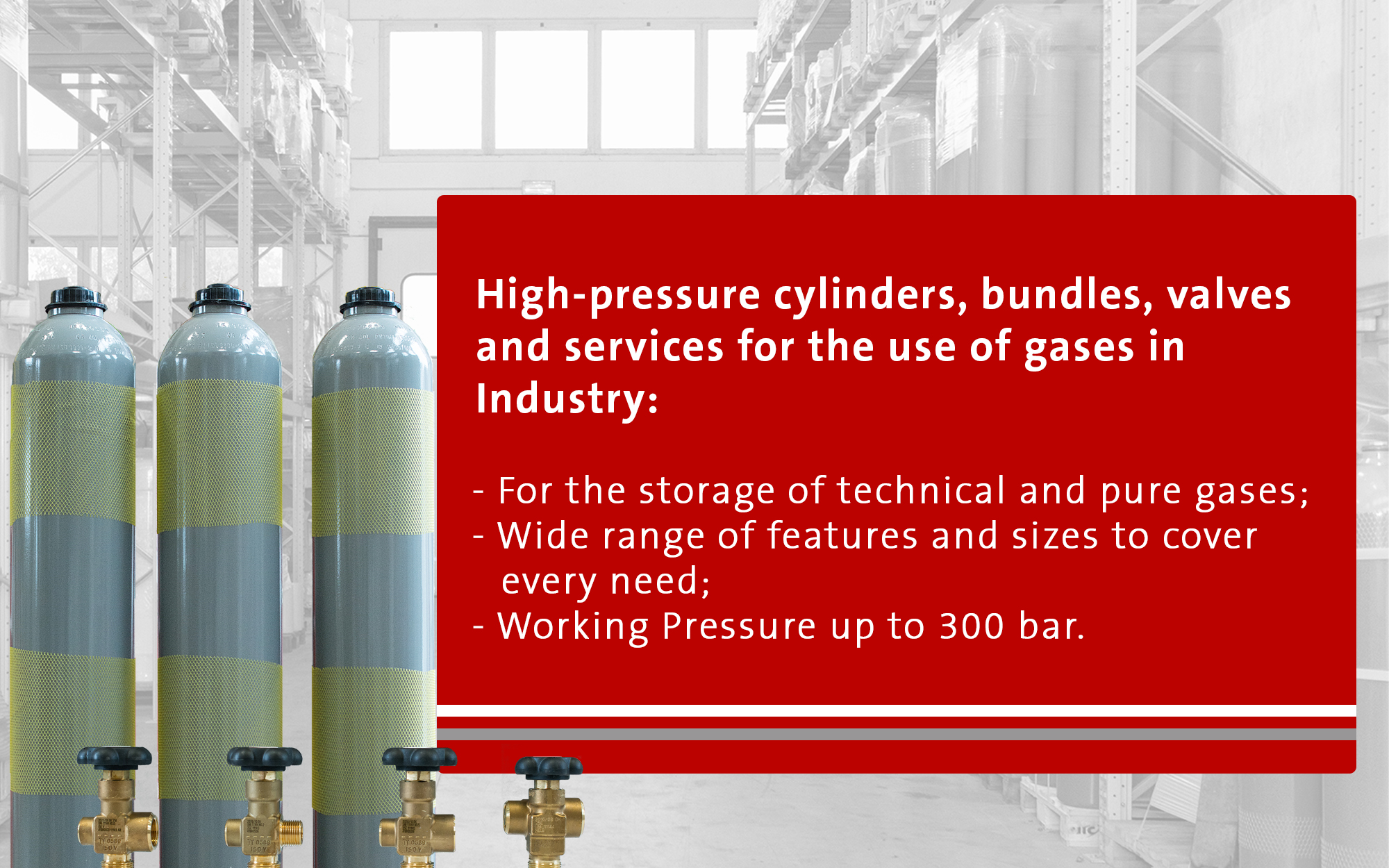 Supply of products and services for industrial and pure gases applications
IKAROS has been supplying for over 25 years high-pressure cylinders, valves and complementary accessories for the use of technical and pure gases in the industrial sector.
The gas products provides by Ikaros for industrial applications are certified by well-known Inspection Bodies and designed by European manufacturers that have always been committed in R&D in order to offer solutions that ensure full performance when high-pressure gas is required.
Valuable services for the storage and maintenance of the equipment for industrial gases to apply in activities such as cutting, welding, steel and other industrial technical processes.
Wide choice of technical features avai