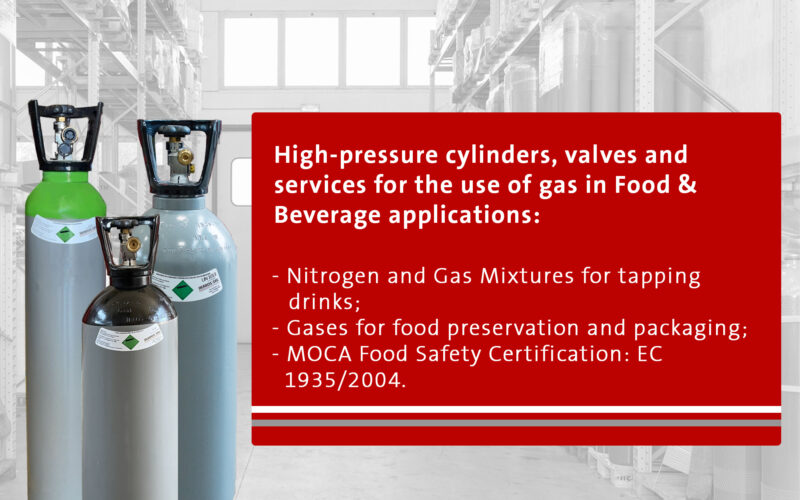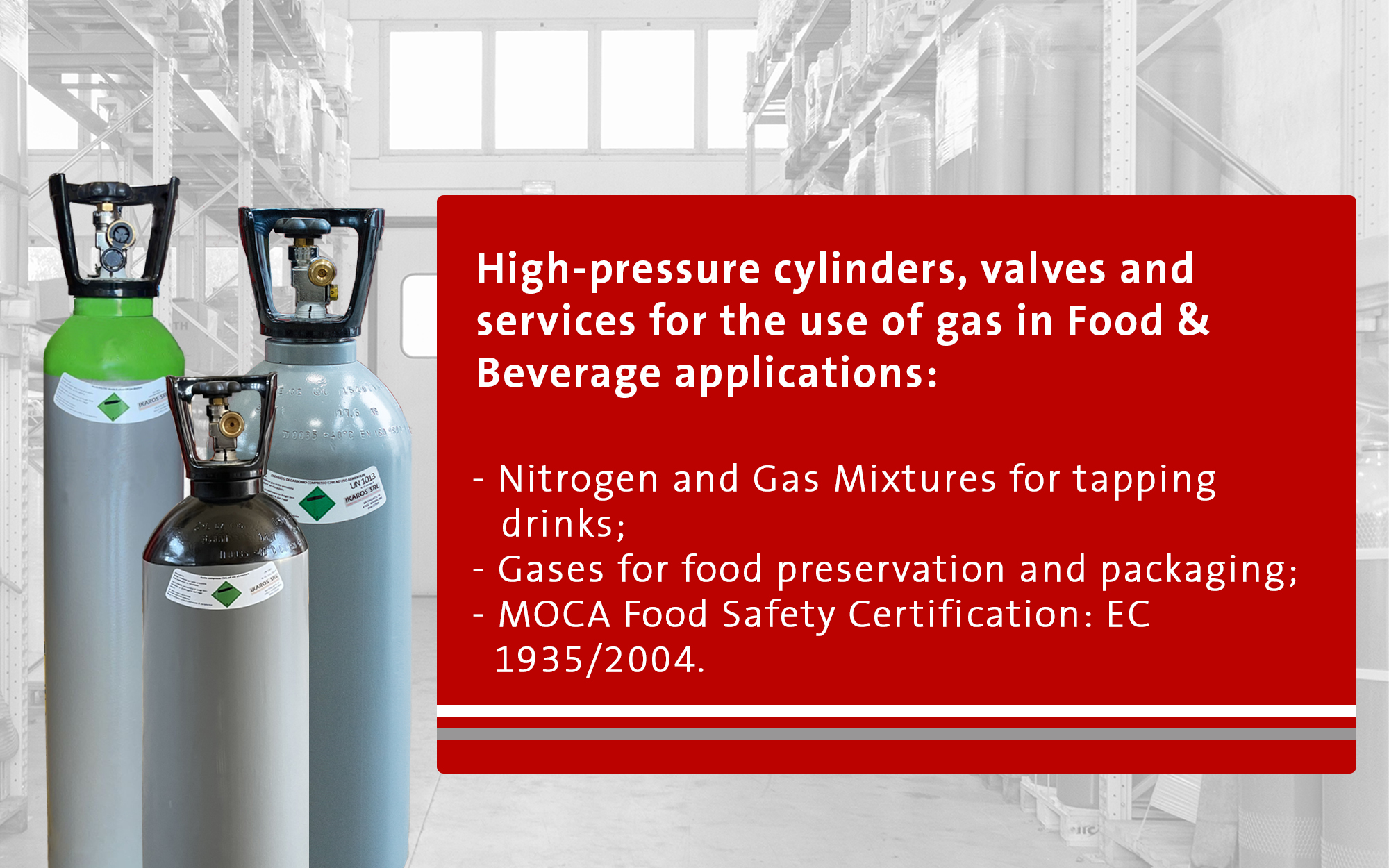 Supply of products and services for food-grade gases
For more than 25 years IKAROS has supplied products and services for the use of gases and mixtures in Food applications.
We are an ISO 9001 certified company by DNV GL and approved as a Cylinder Re-testing Center by Bureau Veritas.
The solutions we offer for the food & beverage sector range from the sale of high-pressure cylinders and valves to the provision of the needed services for the storage of gases and the maintenance of cylinders.
Our products fully comply with MOCA Food Safe Certification (the regulation for materials and objects that come into contact with food) and we implement the HACCP protocol for the packaging of gases for food application with traceability of production batches for maximum safety.
Gases for Beverage Use: