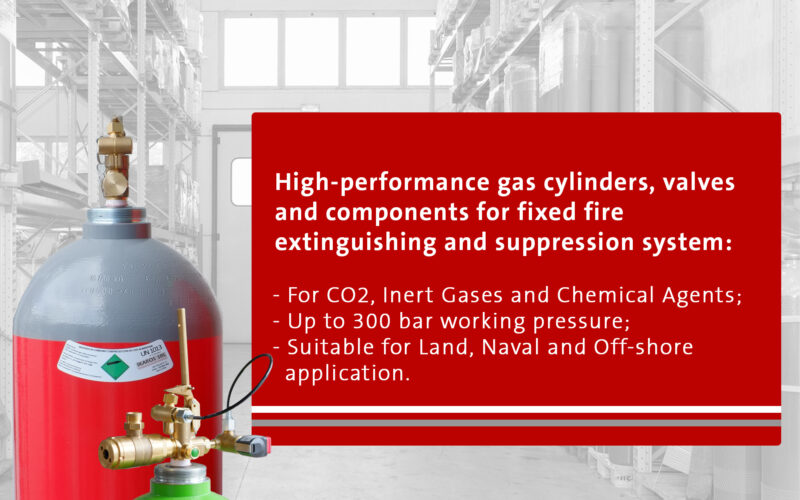 Stationary fire extinguishing and suppression system components
For over 25 years IKAROS has been dealing with the supply of specific product and component for those realities that operate in the field of Fire-fighting.
The experience gained has allowed us to develop technical know-how and a full vision of the level of needs that characterize the firefighting sector.
Today we are able to identify the most suitable solution in order to guarantee our customers high performance into their system in all those phases where gases are the key element for the protection of goods and people.
The wide range of high pressure cylinders, valves and accessories for firefighting that we offer have been designed by recognized manufacturers specialized in this field, constantly focused on the development of sophisticated and new features for an elevated technicality and precision sector.
Our products are PED or T-PED certified. Other certifications available for the materials we can supply are: CPR, DOT, DOT 3AA o DOT UN (United States), EAC (EurAsian