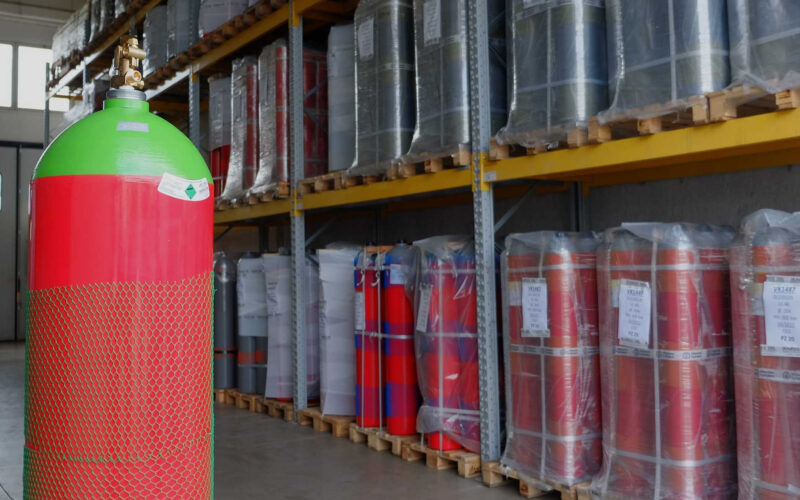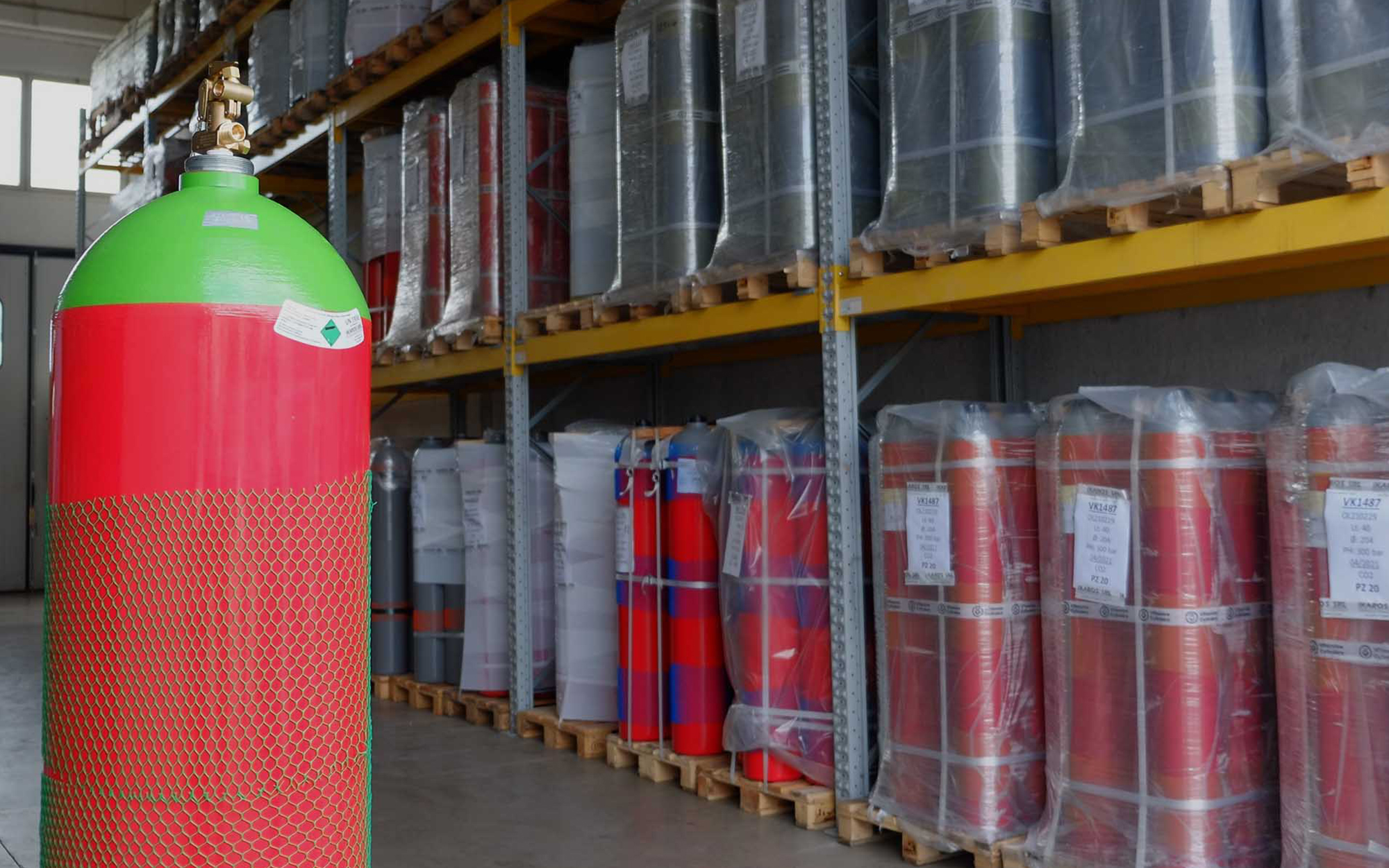 IKAROS SERVICE
Ikaros as a unique supplier for all those essential services for a correct filling, maintenance and customization of cylinders, bundles and valves.
Thanks to the technical skills gained over the years, we are able to offer a wide range of services related to the use and storage of compressed and liquefied gases.
Quick Menù:

Test and requalification of gas cylinders, bundles and CO2 extinguishers:
Ikaros Srl is a gas cylinder testing center approved by Bureau Veritas, which is a worldwide significance body in the inspection, verification and certification services.
We realize testing sessions for gas cylinders in accordance with the European directive TPED 2010/35/EU, identified through the π marking symbol.
Ikaros cylinder testing service includes:
Our testing procedure starts from the acceptance and control of the cylinders by our technical staff to assess the conditions both in terms of safety and in compliance with the legal requirements.
In particular, we execute the following controls:
The expiry date of gas cylinder periodic qualification;

The accuracy of certification and equipment;

The general conditions of cylinder.
The next step is to support the customer through technical advice and useful information in order to make clients aware of the regulations in force and the risk that represents the use of a cylinder under pressure non-compliant.
We carefully perform all tests required by applicable standards to certify the conformity of gas cylinder;

For applications where it is necessary or at the request of the customer, we carry out the internal cleaning of the cylinder by sandblasting activities;

We also replace the valve and the protective cap if necessary.

To ensure its quality over time, we restore the cylinder paint finishes;

Chance to customize the cylinder according to the needs of the customer;

If the cylinder test fails: we manage and deal the disposal of gas cylinders, valves and caps.
At the end of the testing activities, we releases the Certification that ensure the cylinders uses for the storage of gas under pressure complies with current regulations and is therefore in compliance.